If you're planning on traveling to attend The Bull & Barrel Festival, you'll need a comfortable and picturesque place to stay nearby. Luckily, the Dardanup and Ferguson Valley region of Western Australia offers a variety of accommodations that cater to different tastes and preferences. Here are some fantastic options for your stay during the festival:
Evedon Lakeside Retreat
Nestled in the rolling hills of Burekup, Evedon Lakeside Retreat provides a picturesque escape just under 2 hours from Perth and 17 minutes from thefestival. Overlooking a charming lake surrounded by 320 hectares of natural Australian bushland, this retreat offers a stress-free environment for all kinds of guests.
With various accommodation options available, you can rest assured that comfort and relaxation await you during your stay.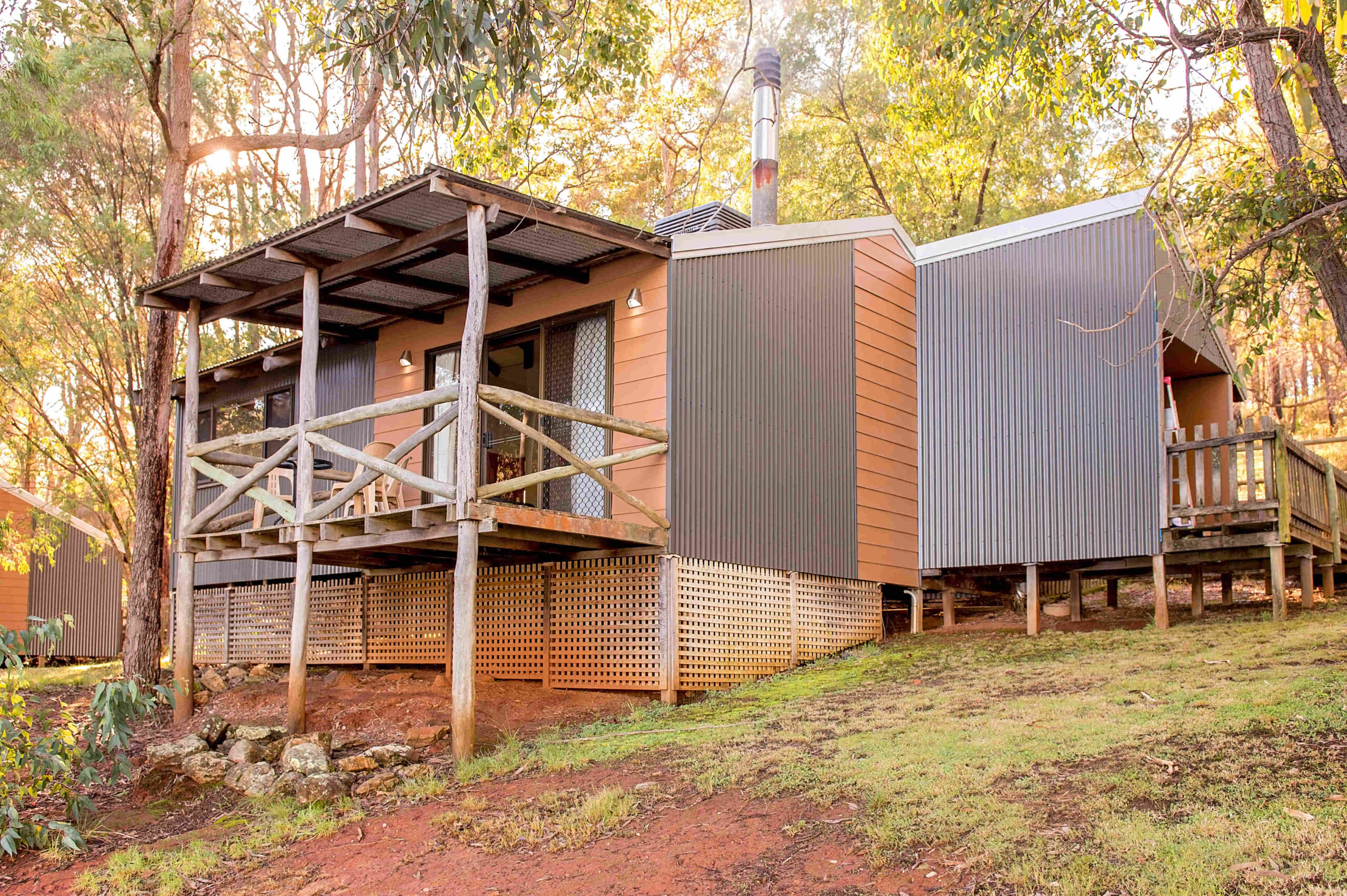 Wellington Forest Cottages
Steeped in history, Wellington Forest Cottages provides a unique and charming stay in the heart of nature. Originally built in the 1920s to house Forest Department employees, these eight cottages now offer a perfect place to relax, reconnect, and rejuvenate.These cottages are located 19 minutes away from the festival.
Surrounded by the remnants of the old settlement, including fruit trees and horse paddocks, you can immerse yourself in the past while enjoying modern comforts. Wellington Forest Cottages allow you to experience the beauty and tranquility of the Australian bushland while being close to the festival's festivities.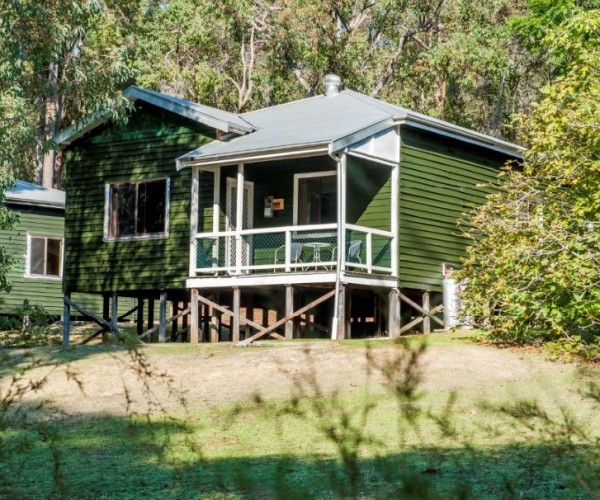 Henty Lodge Bed and Breakfast
If you're seeking luxury in a picturesque setting just 14 minutes from the festival, Henty Lodge Bed and Breakfast is your ideal choice. Located in the stunning Ferguson Valley, this self-contained lodge offers sought-after breakfast provisions, making your mornings delightful.
The lodge has been fully renovated and provides a cosy atmosphere, whether you prefer an evening in front of the fire or on the deck utilising the kitchen or BBQ facilities.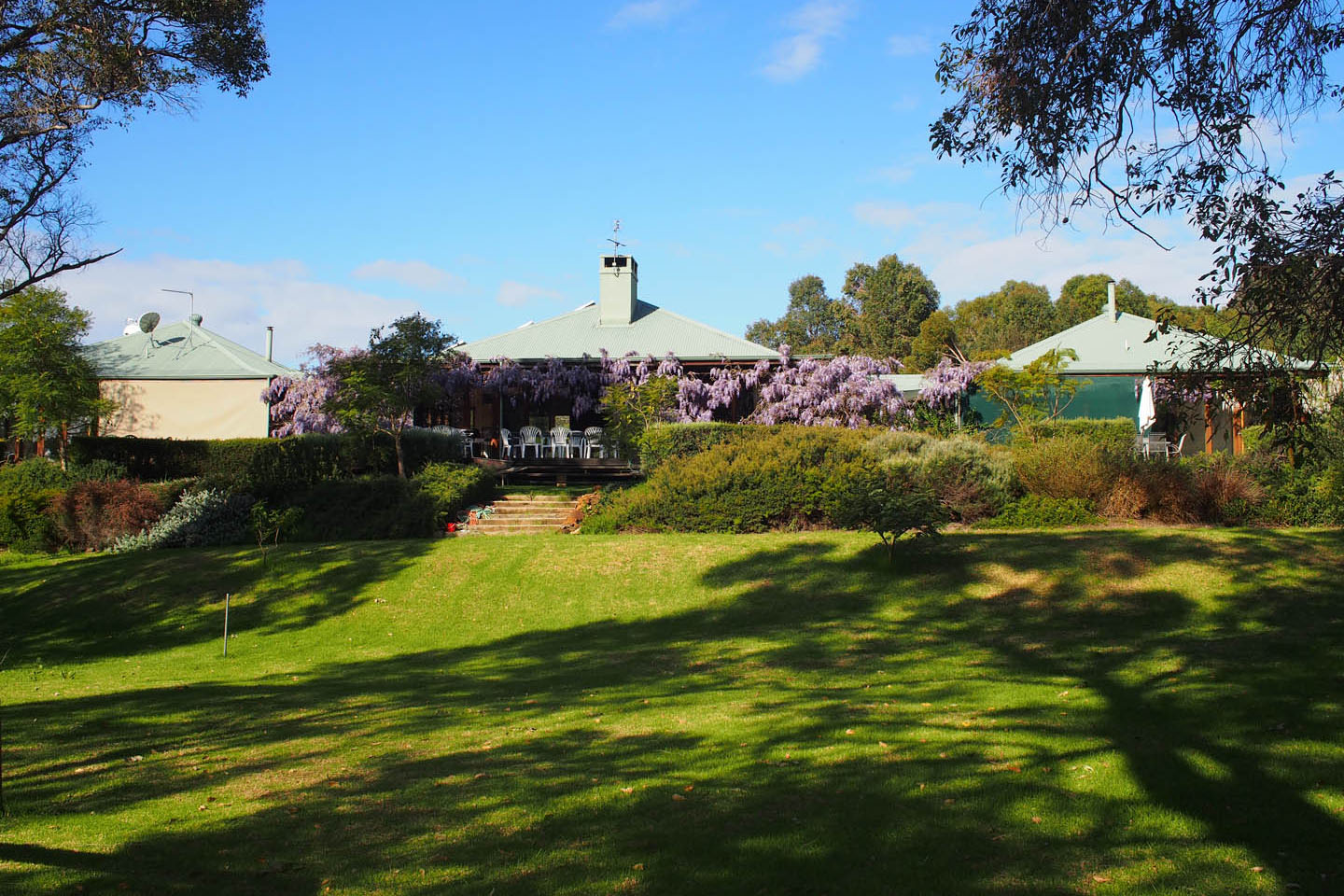 Ferguson Farmstay
For a family-friendly holiday, Ferguson Farmstay is an excellent option and is located just 12 minutes from the festival. As a family-owned and operated business, Ferguson Farmstay has become one of the most sought-after venues in the Ferguson Valley.
The farmstay offers ten fully self-contained chalets, a function center, amphitheater, and a beautiful rose garden, ensuring a memorable experience for families.
Situated on top of the undulating Darling Ranges, the farmstay provides spectacular views of farmland and vineyards all the way to the Bunbury coast. Kids of all ages will love the farm activities and the chance to interact with the friendly farm animals. The Ferguson Valley's wineries, microbreweries, and art galleries add to the excitement of exploring this holiday location.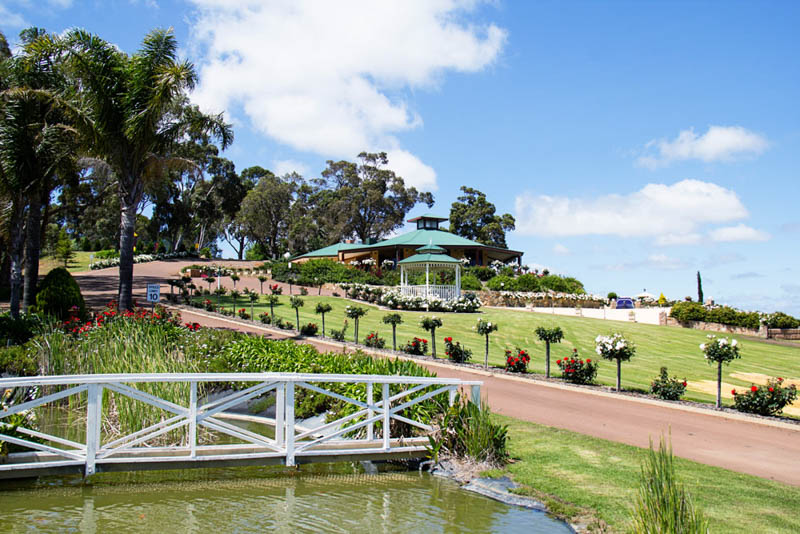 Peppermint Lane Lodge
Peppermint Lane Lodge is a contemporary country lodge that offers seclusion and privacy, and is just 15 minutes from the festival. Set in the scenic Ferguson Valley, this lodge provides a serene space for quiet meditation and back-to-nature activities.
With elegant suites furnished in a comfortable and contemporary style, Peppermint Lane Lodge ensures a luxurious stay for couples. The property's sculpture installations add an interesting and intriguing element to the 5.5-acre landscape, making it a truly unique experience.
With these wonderful accommodations nearby, your stay during the Dardanup Bull & Barrel Festival is sure to be a memorable one. Whether you're seeking a romantic retreat, a family getaway, or an adult-only escape, the South West region of Western Australia has a variety of options to cater to your preferences.
Book your stay now, and get ready to experience a weekend of fun, relaxation, and unforgettable memories!