Saturday 7th October 2023
The Bull and Barrel is a free festival created by the Dardanup Community to celebrate the diverse offerings of the Dardanup region. It is a great low-cost day out for families with over 150 market and food stalls, live music and demonstrations, a kids craft marquee and plenty of animals!
Other attractions include the Tastes of the Ferguson Valley marquee, children's rides, Act Belong Commit Kids in the Kitchen, heritage display, the Down on The Farm arena the Wespine Fire Sculpture.
 
The festival's spectacular finale is in the evening. Live entertainment is provided until the lighting of the Wespine Fire Sculpture which is always built by a local artist. Hear the crowd roar as the 'bull' burns!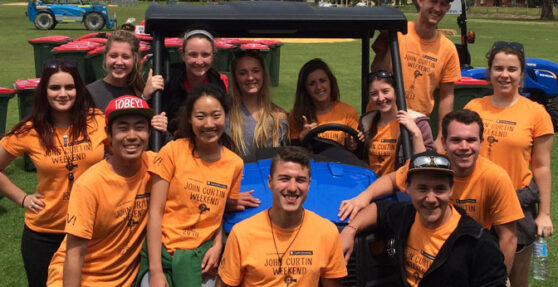 Are you passionate about community events and love being a part of something exciting? The Bull and Barrel Festival is calling for enthusiastic volunteers like you to join our team and help make this year's event a huge success! As a volunteer, you will play a crucial role in setting up, packing up, and running the festival, creating a vibrant and unforgettable experience for all attendees.
Are you a talented performer or a vendor looking for an incredible platform to showcase your skills and products? Look no further! The Bull and Barrel Festival accepts applications for stall holders and buskers to get involved the event! Applications open for a limited time so get in quick!
Festival parking is at the Dardanup Equestrian Centre, 2kms from Dardanup on Garvey Rd. Follow the signs when you get to Dardanup. Parking costs $5/car with proceeds going to The Dardanup Equestrian Centre. Free shuttle buses to and from Dardanup town will run from 9.30am – 5.30pm.
The Bull & Barrel Festival extends its heartfelt gratitude to the exceptional sponsors who have made this remarkable event possible. Their unwavering support and dedication have played a pivotal role in bringing to life a celebration that encapsulates the spirit of community, tradition, and festivity.